In the last week, we have borne witness to two diametrically opposing yet clear examples of efficiency. Last Friday, Klay Thompson scored 37 points in a single quarter against the Sacramento Kings, breaking an NBA record jointly held previously by George Gervin and Carmelo Anthony. His ruthless shooting, 13-13 in all, slammed the door on the Kings in what had been a close contest. Several days later, at Super Bowl Media Day, Marshawn Lynch of the Seattle Seahawks conducted a full-scale display in performance art, pirouetting with reporters, fielding questions and answering them all the same way: "I'm just here so I won't get fined." His own unrelenting strategy captivated some and enraged others, and, like Thompson before him, sent the internet into a frenzy, triggering all sorts of ostensible #hottakes, including, I suppose, this one. But which outright disregard for others was more methodical?
Klay Thompson
For the better part of eight minutes last Friday night, Klay Thompson was infallible. Forget the heat check; he could've shot the ball from Voyager 1, and it would've fallen without touching rim. Thompson's state of grace became apparent by his sixth straight make of the quarter and fourth 3-pointer, an absolute bomb that would've made the crew of Enola Gay blush. It came with about 5:00 remaining in the quarter and may be enjoyed, along with all of his other shots, below:
He followed that with what was basically a falling-backwards three off a pick-and-roll, further solidifying his freakish form. When the best shooter in the NBA steps aside to allow for an insane burst like this, you know it is special. Steph Curry finished with 10 points and 11 assists, a positively pedestrian effort which he probably welcomed.
Thompson launched his first shot of the quarter with 8:22 remaining and completed it at the free throw line with 0:04 left. In 8:18 of on-court time, or 498 seconds, he scored 37 points on 13-13 shooting, including 9-9 from the 3-point line and 2-2 from the foul stripe. All of that amounts to around 0.074 points per second, an absolutely scorching rate given the pace and level of competition in the NBA.
By any measure, Thompson's quarter was a brilliant exhibition in shooting and offensive mastery. The fact that the Warriors deferred to him when they recognized that he was feeling it shows what kind of team Golden State is and why they have the best record in basketball. What this boiled down to, essentially, was a man doing his job, but doing it better than anyone else. He was the smoothest cog in the machine, a product of skill and circumstance who took advantage of his situation to entertain and fulfill his duty.
All of which brings us to a polarizing running back, simply trying to do the same.
Marshawn Lynch
By now, Marshawn Lynch's press conference tendencies have gone viral, breaking the wall between sports culture and popular culture. Moments like these, previously fewer and farther between, are now nearly ubiquitous. Tales of #deflategate, and the NFL's centralized incompetence before it, dominated the nightly news, preceding even pieces on ISIS and the current economic state in the United States. What was formerly an escape from reality has become the reality we face, and this NFL season has been as trying as anything else which only affects us peripherally.
Enter Marshawn Lynch, Skittles fan and media detractor.
Lynch was not as clean as Thompson, as he occasionally went off-script to throw in phrases other than "I'm just here so I won't get fined," but this remains a remarkable piece of dialogue. In 4:30 at the podium, or 270 seconds, Lynch managed to interject that line 29 times, amounting to an average of 0.107 per second. He literally said that phrase a little over once every ten seconds on average. The most impressive aspect may be that he called his shot, telling reporters exactly what he was going to do and then following through with it.
The backlash toward Lynch has been as measurable, and perhaps more visible, than the support for him, though the latter seems to outweigh the former, and with good reason. We have all become so inclined to accept bland answers to bland questions, many of which the reporters themselves do not understand. Sports media takes a hit every time someone starts a presumed interrogative statement with "Talk about," as Grantland's Bryan Curtis brilliantly noted last week. It typically leads to canned answers about teamwork, perseverance and the value of a worthy opponent, without whom all of this would be impossible. Thanks for losing, guys. We really appreciate it.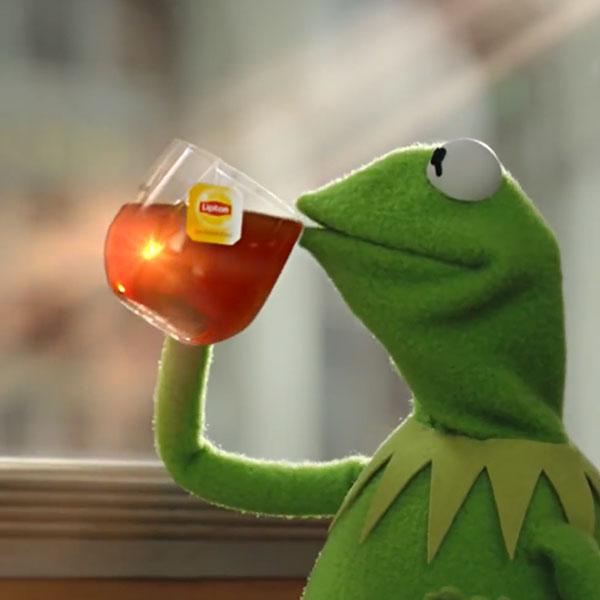 Critics of Lynch's verbal jousting argue that it is an affront to those who laid the path before him, that he has an obligation to fans and, especially, to those who cover him to further the sport and improve the image of the league. What those people don't seem to be noticing, however, is that he is doing just that. In a year full of missteps and catastrophy – at least insofar as events in a professional sports league can be catastrophic – Marshawn Lynch sheds light on the absurdity and duplicity of the NFL. This is a league which, remember, threatened him with a $500,000 fine if he did not fulfill his media obligations, yet only gave Adrian Peterson a two-game suspension in light of alleged child abuse.
Lynch is not an instigator and has made that clear. The same people who are complaining about his lack of verbosity are those that complained about Richard Sherman around this time last year for contributing too much. In any case, the unexpected shocked the norm, rattling the collective conscious of suburban dads in Sketchers who are just trying to watch the game, drink some Coors Light and eat a few too many wings. Nevermind, I guess, that none of this would be as big a concern if Lynch was white.
What Klay Thompson and Marshawn Lynch did was different, yet the same. Inherently, they did things a whole lot in a very insignificant amount of time, and both were mesmerizing. While the trajectories of the NBA and NFL are seemingly opposite, we can take comfort in the fact that these are still the best athletes, and they will continue to do incredible things so long as we are here to watch.
Most efficient: Lynch