Two teams, born out of necessity in the same year and in service to the same league starting to feel the pressure of a burgeoning challenger not beholden to its own, increasingly antiquated norms, met for the first time in the NBA Finals in this, of all years. While one experienced immediate success, winning a coin toss over the other which led to literally Kareem Abdul-Jabbar and, subsequently, a championship in 1971, the other endured the weird fluctuations that come with acting like a small market team while not being a small market team.
For as influential a year as 1968 was supposed to have been in the minds of those who lived it, two products of that vintage specifically, each of whom have long disappointed their faithful, turned in playoff runs and an NBA Finals for the ages. While the Phoenix Suns' third run to the championship round ended in something approaching triumphant uncertainty, the Milwaukee Bucks wheezed hot fumes in the face of adversity. Fifty years after their first, the Bucks are the NBA champions.
Landing players like Giannis Antetokounmpo and Chris Paul doesn't come easily for teams like the Milwaukee Bucks and Phoenix Suns, respectively; while the territorial draft is long gone, aligning your franchise to a vision and then having the players to execute that vision only gets more difficult by the year. Just ask the Philadelphia 76ers.
For as long as he's been in the public consciousness, Chris Paul has been something of a villain – Julius Hodge remains a person people know about not foremost for his exceptional career at NC State, but more for the harm Paul caused to him that led to Paul's reputation as a dirty player. Even in assessing his career as the Point God, a relatively diminutive virtuoso who saw the floor like few others before him, one must mention that, well, he wouldn't be as revered if not for, as it were, the way he plays the game.
The Suns' supporting cast was ready for starring roles. In his first career playoff run, Devin Booker's back-to-back 40-point efforts became a traveling circus act; he was already nearing and/or standing in a place for a team to build around him. Deandre Ayton had been the defense-averse bust taken ahead of Luka and Trae, and then he became a franchise centerpiece.
That's not even to mention the other, other guys. Mikal Bridges had moments in these playoffs where it looked like he was The Man. Jae Crowder had been the only person in this series to have played in a Finals before, after having done so with the Miami Heat last year. Now he's back, hitting threes and being a menace whenever possible. And won't anybody save former heroes of the Carolinas Frank Kaminsky and Torrey Craig? Cameron Johnson! No, wait –CAM PAYNE!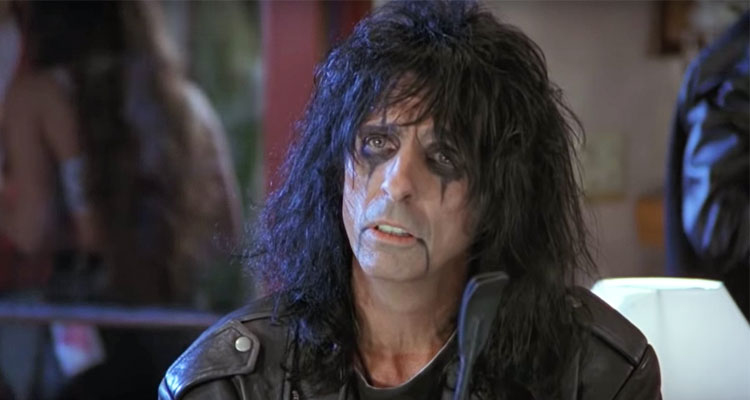 Giannis, of course, was the great unknown in the halcyon final years of grainy, secondhand scouting footage before Milwaukee took him in 2013. Scrawny, long, uncompromisingly enthusiastic and also somehow Greek, Giannis withstood the intercontinental transition – the people who initially laughed at pronouncing his last name while likely expecting you to know how to pronounce Ó Gallchobhair, as a hypothetical – and all of the ambiguity about who or what he was supposed to be as a basketball player, became a two-time MVP, Defensive Player of the Year and is now a Finals MVP.
Particularly with the help of an exceptional free throw shooting performance in Game 6, this was never going to be on Giannis because he wasn't letting that happen. 50 points in a closeout game. 50 points! Two weeks ago, some wondered – recency bias being what it is, but also not all the way unfairly, given a touch of context – if Giannis was the Bucks' best player in these playoffs. He had an answer to that.
So Giannis got there, but only after being the Play-Doh inside every basketball fan's imagination. He adapted to the league, which shifted toward something else, and he adapted to that. The league figured him out in due time, but he didn't recoil – he simply changed again. The teams shifted, the coaches came and went, and there was Giannis, ever the huffing and puffing prince of peace. The one everybody liked from the start.
Well, but then – right after Giannis' drafting to Milwaukee in 2013, the Bucks had traded Brandon Jennings to the Detroit Pistons for Khris Middleton and others. Late of Charleston, South Carolina and Texas A&M[1], Middleton arrived a project 3-and-D wing and turned himself into an All-Star and near-annual 50/40/90 threat. That kind of efficient and consistent spacing changes players like Giannis because it allows them to; it turns them into this.
This is why you trade for Jrue Holiday, too. This is why you take a chance on Bobby Portis, he of the many streaky habits and many more discretely impressive games surrounded by 3-6, 7-point efforts. It might be why your team signs the MVP's brother after a single, ill-fated stint with the then-painfully bad New York Knicks. It's definitely why Brook Lopez takes a chance on familiarity with the three-point line.
Over the past decade or so, Mike Budenholzer teams became synonymous with winning a whole lot and then turning in their keycards by the second round. Somewhere, it has to have overlapped with the Bucks being the first team to beat the 73-win Golden State Warriors, only consummating with his arrival three years later.
The 60-win 2014-'15 Hawks fielded four All-Stars and a teamwide Eastern Conference Player of the Month Award, and LeBron deposited them gently but firmly into the waste receptacle in four games; Budenholzer won Coach of the Year that year.
The 60-win 2018-'19 Bucks netted Giannis his first MVP and introduced us to #whitedonte, and then they lost to Kawhi's Raptors after leading two games to none; Budenholzer won Coach of the Year that year.
But this time, Budenholzer adapted, tweaked and allowed just as much as he could get away with. A handful of confusing minutes-distribution situations aside, it seemed that Coach Bud let the game come to the players. They rewarded him for his trust.
Each of these teams began in literally the same place in 1968, as expansion fodder for a league that would very soon realize it needed it. Where they go from here, we'll know soon enough. You figure the Bucks will run it back as much as they can, if Giannis' podium talk after the win is to be believed. What becomes of the broken Suns? Is Chris Paul opting out of his contract complete lunacy for a player of his age, with this team around him?
In another compressed offseason, we get the draft, free agency and the Olympics in near-concentric succession. Middleton, Holiday and Booker are, likely as you're reading this, on a plane to Japan to join Team USA. Chris Paul won't be there.
Giannis won't be there – he's Greek, for one thing – but Giannis doesn't have to be anywhere for once. He was everywhere for the past two months, the past eight seasons, where we least expected. And now, here he is, again, different: an NBA champion.
---
[1] As well as having once played with a different Devin Booker, who ended up going to Clemson
Photo courtesy of Stevens Point Journal, Jan 23, 1968, via Pro Hoops History on Twitter