The Moon Is Made Of Barbecue Spare Ribs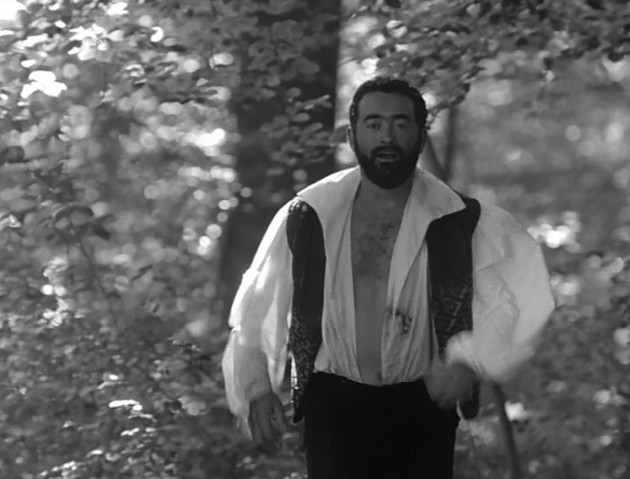 In November, at the invitation of a good friend of this site, I attended the Knicks-Cavaliers game at Madison Square Garden, my first NBA game in 22 months. Naturally, the Knicks lost in blowout fashion, with Ricky Rubio, of all people, setting a career-high in points with 37.
It was thrilling to see the Cavaliers' young guns exert themselves in a way that suggested they were slightly ahead of their time, and indeed, as of this writing, they are a surprising fifth in the East at 20-15. Evan Mobley has 26 points, 9 rebounds and 5 assists, showcasing his Rookie of the Year-leading form. Jarrett Allen, looking more bulked up than the last time I saw him with the Nets and, indeed, the centerpiece of the trade that sent James Harden to Brooklyn, had 18 and 17 of his own.
But Rubio was especially marvelous. At 31, several teams into a successful but ultimately journeyman-type career, Rubio, a career 32.6% three-pointer shooter, shot 8-9 along with dishing out 10 assists. It was mesmerizing; it was one of the various games throughout his career that speaks to the grand potential many saw when he was first coming out of Spain.
Of course, Rubio sustained a season-ending torn ACL on Wednesday against the New Orleans Pelicans. The Cavaliers lost that game, as well as the one a night later against the Washington Wizards. Neither of these teams is the toast of their respective conference, as the Cavaliers formerly were. They have since traded for Rajon Rondo, a kind of bizarro Rubio in nearly every sense beyond his passing ability. Rubio's contract, by the way, is up at the end of this year. No definitive word on whether the Knicks have recovered, anyway.
---
Standing on the banks of the Columbia River, it all seemed worth it, or at least not as bad as it had seemed in those moments. All the waiting, the confusion from various government and medical officials, the lying on back in bed staring at the ceiling while listening to endless sirens, the unprecedented forest fires that created a queasy smoke on the other side of the ridge: that was all in the past.
The sun was setting, creating a gorgeous backdrop for the first concert many of us were going to experience in over a year. Yes, even though we vaguely acknowledged a pandemic still raging, it was almost entirely behind us now, or it soon would be. Though the sun was setting, and the smoke would be dark on the way back, the future was bright, perhaps brighter than ever. We all knew because we could feel it, right down in our shaking fists.
---
It was always going to crumble for some team; that was only a matter of time, left up to the accountants and whatever the respective team's league decided was best for everyone. But La Liga? With Barcelona? With Messi? Surely not. Then again, though, it can happen to the best of us, even the self-identified mes que un club who, while perhaps more than a club, are no less than a financial entity as well, and a poorly-run one at that.
---
I don't personally want to go to space, so I understand why a man with the actual means to do so also didn't really have any interest in it. Sub-orbital is fine, and much farther away from this place than I'll ever get, at least in this life, but it hasn't been "space" since the days of Gagarin, Shepard and spam in a can. Anyway, it was good insight into how the ever-shrinking oligarchy will eventually attempt to escape the fate which, at least so far, has come for everyone.
That nobody is going to stop them is cynical and expected; when the select few actually do start to get off this planet permanently, it'll be far too late. It likely already is. How do I feel about private space travel? Poorly, in a word, and it's only getting worse. Safe travels!
---
One of the state mottos of South Carolina, the one which I continue to identify most as my home despite not actually living there but for a brief period in over a decade, is dum spiro spero: "While I breathe, I hope." There's something charming about it, the idea that being alive is hopeful by default, and I'm sure that the people who had the power to put it on the state seal in 1777 felt that way.
What I'm equally sure about, though, is who they didn't bother to ask. Anybody with access to a library can – still, at least as of this writing, though South Carolina's public education system never made much effort and is sure to make even less going forward – figure that out.
One of those people does happen to include Clemson football head coach Dabo Swinney, ostensibly only by virtue of being born two centuries after the fact, but his nearly $10 million-per-annum salary suggests that he wouldn't make any changes.
Some others of those people who might have taken a little more umbrage to the whole thing – and may still, though nobody really bothers to ask them now – are the state's other employees: take, for instance, the state's corrections officers, who make less than one-third of one percent of Swinney's total salary on average doing one of the toughest jobs in this or any other country (even considering the taxpayer-funded portion is $245,000, one might ask how those University of South Carolina fans who already think they are paying too much to the government feel about some of that money, their money, going directly to Dabo Swinney, of all people). Perhaps any of them feel that Swinney's job is more challenging on the aggregate than their own, but I wouldn't count on it.
---
Traveling through the state once again recently, there were plenty of Clemson flags, as there were those of the South Carolina Gamecocks, the Carolina Panthers, THE Ohio State transplants, people who simply want to publicly display their affection for the Corvette brand and a smattering of other fare you may expect.
Something else you may see down there – along with, inexplicably at least by geographical standards, is continued representation from the erstwhile Confederate States of America. My parents used to say that the war was brother vs. brother, and that as the only member of my family born below the Mason-Dixon, I would've felt compelled to, uhhh, represent my state over the rest of my family, nevermind whatever it was I might've believed that wasn't strictly tied to a poorly-conceived, imaginary geography, itself tied largely to the labor of people that didn't ask for any of this.
---
Of course, to get to space at all, you must first board the right ship. Given how air travel somehow remains to be a place for ambiguity twenty years later, that alone might stop the rest of us.
---
But anyway, you think Shane Beamer, the newly-christened Coach Mayonnaise, is going to be even better next year? Nevermind how the Sixers or Damian Lillard situations, seemingly and inevitably intertwined, will resolve themselves, or if it will make either team or the players involved better; in a world of almost inconceivable uncertainty, hope remains as fickle as ever.