My Advice Is To Forget The Limelight
The year before his namesake retired, Elgin Baylor Lumpkin was born in Washington, D.C. Eventually he would connect with Swing Mob, cover Prince and release an all-time single in "Pony," right on time. That the other Elgin Baylor was named after a watch made sense in the prefab Neo-soul era for a guy whose legacy is, both fairly and unfairly, laying the groundwork for what was to come.
That first Elgin was an unparalleled talent for his time. He was the first player who left college early for the NBA, and the kind of basketball player for which you make compromises. To his detriment, so did he. A complete and selfless player on the court, Baylor never seemed to asked for anything, not even the championship ring the Lakers gave him after he retired in the middle of a season when they won. Baylor, who passed away Monday at the age of 86, was even more than that.
In college, he was "The Rabbit" – he displayed a combination of speed, skill and motor unlike anything anyone had ever seen at both of Idaho and the University of Seattle, the latter of which he led to the school's only Final Four to date[1].
"It could be argued that Baylor was the once who brought into sport the poetic hyperbole that remains a part of the game today," wrote Jack McCallum in his 2017 California basketball expedition Golden Days. If basketball was the funk, Elgin Baylor would have been James Brown, albeit to much less fanfare.
Once the savior of the Minneapolis Lakers, stuck and lost in a post-George Mikan world, Baylor found himself doing the most, only to have to reign it in – he ceded "face of the league" status to Wilt Chamberlain and, almost
concurrently, team leadership of the Los Angeles Lakers to Jerry West, eventually also edging further out of the frame for Chamberlain on what was once his team.
When he arrived in the league in 1958, professional basketball was at a tenuous standstill. Mikan's around the basket mastery had caught some popular eyes, but not enough to make serious sports fans turn away from baseball or football. Both of college basketball and traveling acts like the Harlem Globetrotters were in a place to be talked about with more vigor and seriousness than the NBA, a league barely more than a decade old.
He scored 25 points in his debut and would, later that season, amass 55; two years after that, with a rookie Logo by his side, he would score a then-league record 71[2]. A year after that, he put up an NBA Finals record 61 points in a Game 5 win against the Boston Celtics; in that series, he averaged nearly 41 points and 18 rebounds.
A decade before Julius Erving or Connie Hawkins, Baylor was above the rim, snubbing set shots from where the break would be for charges to the rim. He had the length and the know-how to pull this off; what remaining footage exists of him looks like someone put an immersion blender in a vat of molasses. Elgin Baylor invented the idea of playing basketball above the rim without being a center, ending Roy Hibbert's career four decades before the latter did it himself.
What he did in his playing career – that is, averaging over 27 points and 13 rebounds in 14 seasons, during eleven of which he was an All-Star – stands on its own; he was a giant before he arrived, and proved himself to be such. That he voluntarily sat out of a game in protest during his rookie season set a precedent for players: he was refused entry to a hotel the night before a game that the Lakers lost, an early example of labor agency in professional sports and one that predates the infamous 1964 All-Star Game or Curt Flood's reserve clause trial.
Despite his Herculean efforts, Baylor's stewardship of the Lakers organization in between the bullish Mikan years and what was to come in later eras ends up overlooked because of the team and man to whom he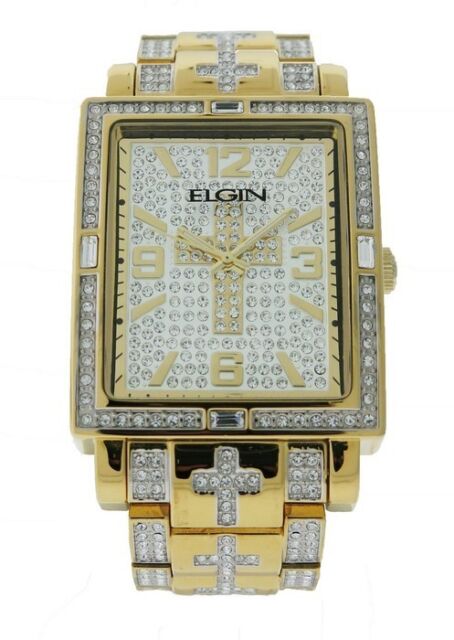 lost the most, Bill Russell and the aforementioned Celtics. West won one ring out of ten Finals appearances and earned the "Mr. Clutch" moniker as well as being the silhouette of the NBA logo; Baylor received a pity championship ring. In this way, also, Baylor is an unwitting progenitor, this time of #RANGZ culture[3].
As an executive with the Clippers, Baylor tried to warn us about Donald Sterling's abusive culture, which he endured while simultaneously leading the league's most moribund franchise to that point historically to its first playoff series victory in thirty years. Again: follow the leader here.
After he scored 71 points, Baylor[4] suggested to a reporter that if anyone were to score 100 points individually in a basketball game, it would be Chamberlain. The season that Chamberlain did that, 1961-'62, Baylor was called to active duty for the US Army Reserve, thereby essentially only allowed to play home games and attend practices. He averaged 38 points and 19 rebounds on nights-and-weekends duty; I'm laughing as I write this.
Baylor, often regarded as a tragic figure, did the most and advanced the sport of basketball perhaps more than anyone else, Chamberlain included. It isn't fair, in the grand scheme of things, that Baylor was dealt his particular hand, but then, he's everywhere, or at least in a lot more places than Bob Pettit is[5]. In him, you can see the lineage from afar: Elgin, Oscar, Connie, Julius, Bird and Magic, Michael, Kobe, LeBron, Giannis[6].
Ginuwine is rocking steady into his sixth decade, complete with club bangers that, presumably, we'll hear at club birthday parties again and which will nevertheless outlive us all. The other Elgin Baylor will remain in a similar space of familiarity, a background to something we instinctively know already even if we don't know it offhand. Named after a watch and left to military duty, this Elgin will continue to mean more than his forebears know, for as long as a human can stretch defenses to their will.
I leave the last word to Oscar Robertson, via FreeDarko's 2010 book The Undisputed Guide to Pro Basketball: "'Animal, vegetable, or glowing green radioactive minerals couldn't stop him.' It's high time we consider, free of prejudice or fantasy, just how truly great Elgin Baylor was on his own terms."
---
[1] The nickname never caught on in his professional career, but he had a knack for bestowing honorifics on his teammates, as recounted in McCallum's Golden Days: Gail Goodrich was Stumpy, Wilt Chamberlain was Big Musty, Jerry West was either of Tweety Bird or Zeke From Cabin Creek, and coach Butch van Breda Kolff was Beaverteeth.
[2] Against the Knicks, obviously. Who did Wilt score 100 against? Ah, right, well, anyway—
[3] The Lakers did give Baylor a ring for the 1972 championship, though he retired nine games into the campaign.
[4] Not for nothing, Elgin Baylor is one of the coolest basketball names ever. That guy was destined for the hardwood, and his dad knew it right on time.
[5] No disrespect to Bob Pettit, a dominant player in his own time!
[6] To his credit, Jerry West probably belongs somewhere in this formulation of Basketball, As I See It; to his harm, though, Jerry West shouldn't be The Logo: Elgin Baylor should.