Something Vieux, Something Nouvelle
We've somehow reached an age of instability so potent that most of us, on first glance, have no idea what day of the week it is, or month, but we all know the year. This has seemed to become increasingly frequent with each passing annum; it benefits the dying among us to stretch out time, generally, no matter if it hurts the rest of us one way or another.
At the same time: time measures as it is. James Brown, Isaac Hayes and Prince knew that. Iga Świątek, well, showed up. And wow(!), did she ever. She played it on the one, and she immediately undid favorite Simona Halep, among others. Rafael Nadal, on the other hand, went and stayed Rafa. Welcome to Roland Garros, as it stands in October.
If you ever want to feel like you can randomly pick up a racket and be defeated by someone who is actually world class, well, have I got the opponent for you. Rafael Nadal treats other people the way those very other people treat their own lunch cafeterias: ah, well, this is what's presented, and I will work my way through it, and ultimately, I will be satisfied.
He laughs at the end result, and in this case, it's justified: he delivered absolutely nothing worth having to Novak Djokovic in the final, a 6-0, 6-2, 7-5 result that gave Rafa a multitude of accomplishments and sent Djokovic home unduly upset, yet again.
Here, now, is where Rafa sits: 100-2 at Roland Garros, in total; his thirteen Grand Slams there alone are one shy of Pete Sampras' fourteen total, which was the men's benchmark before Rafa and Roger Federer came along.
He is the most dominant clay court player of all-time. Dominic Thiem has been the presumptive favorite to assume this throne for at least five years now, but he only just won his first Slam, and only then circumstantially – all Slams are circumstantial, but nobody was counting on Federer sitting that one out, nor one Djokovic absentmindedly slapping a ball into a referee's throat. Thiem's detractors will have many rounds of ammunition if they decide to spray something off.
We're now getting to a point at which, depending on your demarcation, two whole generations of male tennis players are about to get passed over. Fredo looks at them and scornfully laughs. Federer may be most singularly personally responsible, but the efficacy that Nadal continues to display on clay has a lot to do with it, and Djokovic's entire being is reason to believe that doing your absolute best – at work, at home, in a global pandemic – may still never be enough.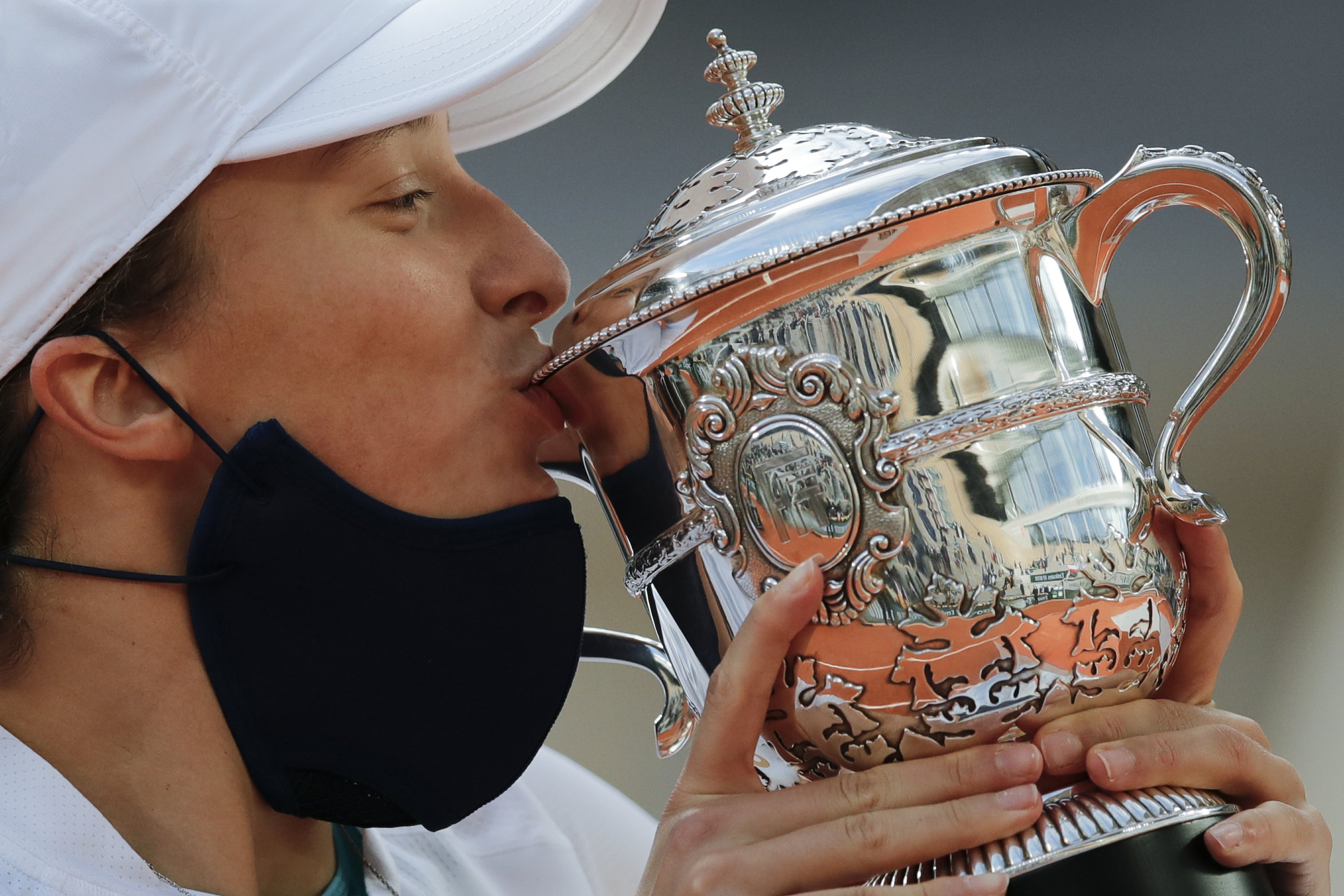 Once it became clear who and who was not was entering this edition of the French Open, Simona Halep was a favorite; after all, she's already won two majors, the first of which was the 2018 French Open.
Unseeded and at only nineteen, Świątek did not seem to have received the memo; she steamrolled pretty much everybody, including a sixth-seeded Sofia Kenin in the final, basically a loser herself of nothing this year until now. Kenin has years to come; she is also already of drinking age in her chosen home country. Świątek, at 19 years old, stomped over her. What is this, sparkling grape juice or…?
If you ever get it in yourself to challenge the world's very best at something you think you're somewhat, kind of good at, then do it – that seems to be Świątek's prevailing message[2].
If Świątek ends up being the surprise next generation, good on her to announce it now. Plenty of other players have done their best to make it apparent that they are here, and they want the fans to know it[3]. At nineteen, Świątek was clinical in her dispatching of opponents, bubble or not.
At 34, Rafael Nadal appears relentlessly ageless, at least on clay. Anyone who goes into a coma can worry about a lot of things, but not his dominance over Roland Garros. 100-2 is the stuff of Geno Auriemma; it has precluded nearly two entire generations of next-up men's tennis players. Best of luck to them at next year's French Open.
---
[2] While her win over Halep is most impressive in this run, her win over Genie Bouchard might have showcased her dynamism the best.
[3] Marcos Baghdatis, Jelena Janković, Jo-Wilfried Tsonga, Dinara Safina and ugh, do I have a bone to pick with you, Robin Söderling …